Automatic Economical Blow Molding Machine
Our innovative economical blow molding machine is the perfect solution for producing a wide range of PET bottles with a capacity of less than 2L. Choose our Economical Blow Molding Machine for a reliable and efficient manufacturing solution.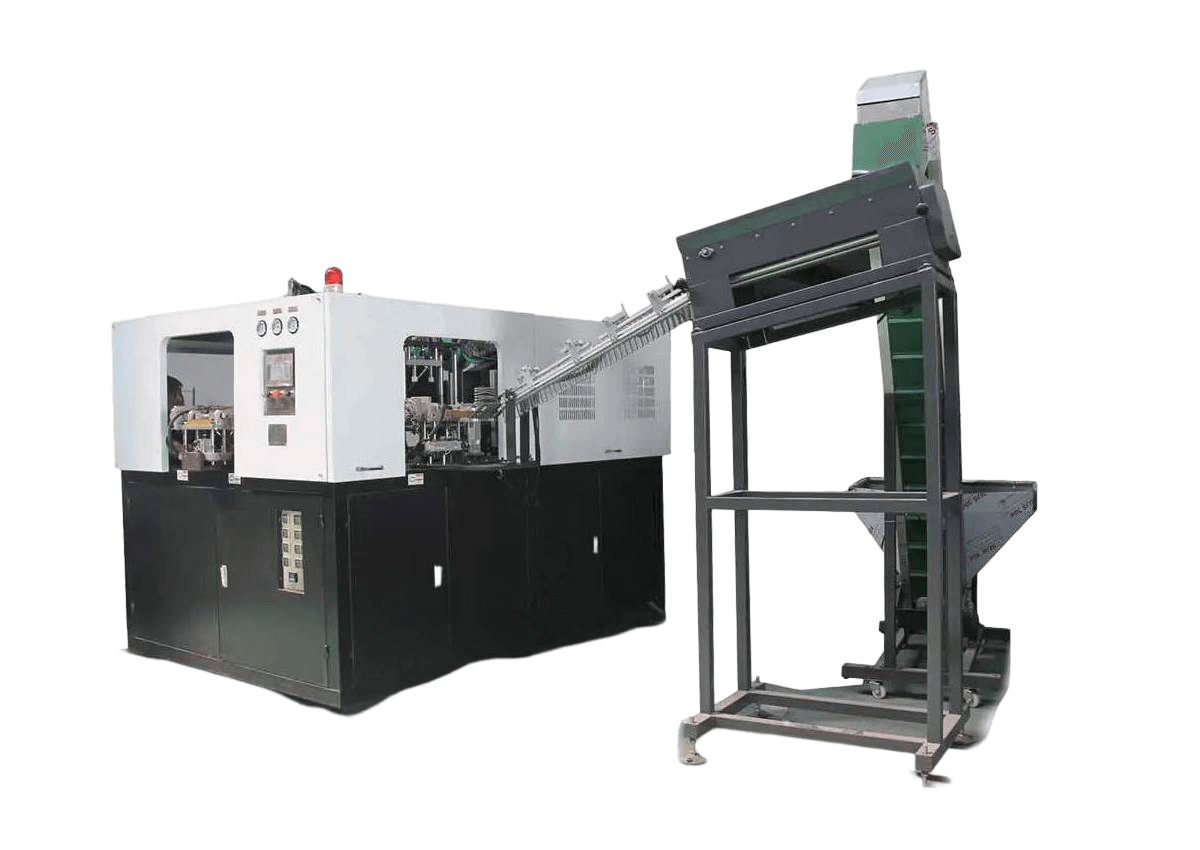 Model
ECO-2L
ECO-2L-W
ECO-4L
ECO-6L
Cavity Pitch
114.3mm
130mm
114.3mm
114.3
Cavity Quantity
2
2
4
6
Max Bottle Volume
2L
3L
2L
2L
Neck Size
18-38mm
18-80mm
18-38mm
18-38mm
Max Bottle Diameter
105mm
120mm
105mm
105mm
Max Bottle Height
330mm
330mm
330mm
330mm
Capacity
1800-2400BPH
1800-2400BPH
3500-4500BPH
5500-6000BPH
Max Heating Power
28KW
28KW
50KW
75KW
Install Power
30KW
30KW
52KW
78KW
Blowing Pressure
2.5-4.0Mpa
2.5-4.0Mpa
2.5-4.0Mpa
2.5-4.0Mpa
Main Machine Dimension
2.92*2.0*2.25m
3.50*2.0*2.25m
3.60*2.0*2.3m
6*2.3*2.3m
Preform Unscrambler Dimension
1.10*0.8*2.25m
1.10*0.8*2.25m
1.10*0.9*2.4m
1.4*0.8*3.03m
Automatic Loader Dimension
0.97*2.30*2.80m
0.97*2.30*2.80m
0.97*2.5*3.2m
1.16*1.6*3.3m
Machine Weight
2750KGS
3300KGS
3800KGS
8000KGS
| | |
| --- | --- |
| PLC | Mitsubishi |
| Touch Screen | Mitsubishi |
| Proximity Sensor | Autonics |
| Gear Motor | ECERGEAR |
| Sealing Cylinder | Airtac |
| Clamping Cylinder | SMC |
| Rotary Cylinder | SMC |
| Transfer Motor | Xinjie |
| Preform Feeding Motor | Xinjie |
| High Pressure Valves | Parker |
| Low Pressure Valves | Festo |
| Magnetic Sensor | Airtac |
| Contactor | Schneider |
Machine Introduction&Features
Our blow molding machine is highly versatile and can produce various types of bottles, including water bottles, beverage bottles, and cosmetic bottles, making it an ideal choice for many applications. 
With our state-of-the-art technology, you can expect high-quality and consistent results every time.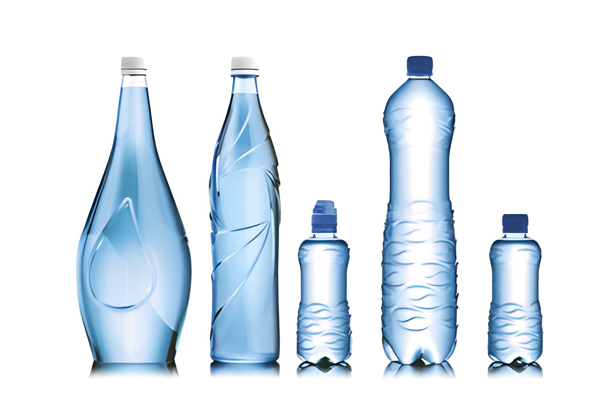 | | Name | Description |
| --- | --- | --- |
| | Perform Feeding System | Servo motors are used to separate the preform, effectively solving the problem of wear between the stuck and blown preforms. |
| | Preform Transfer System | The horizontal movement of the blown bottle system is driven by a servo motor, which can achieve twice the speed of the cylinder push mode, making it more precise and faster. |
| | Mold Clamping System | The reaction time can be shortened to 50% of the traditional pneumatic drive, with a simple structure, no wear, and an extended service life. |
| | Constant Temperature Oven | Our efficient constant temperature oven uses advanced infrared lamps, individually controlled layers, intelligent temperature control, self-rotation for even heating, and neck cooling with recycling water to prevent deformation. |